JCI Bangladesh to recognize ten outstanding young persons.
Junior Chamber International Bangladesh on 8th September, 2019 , Sunday has announced a plan to recognise the outstanding achievements of the country's youth through a press conference held in National Press Club, Dhaka.
The voluntary organization will recognise the achievements in various categories — from business accomplishments and humanitarian efforts to outstanding leadership, medical and cultural achievements- said National President, Irfan Islam.
Nominations are now open for Ten Outstanding Young Persons of Bangladesh (TOYP Bangladesh). The organisation has started shortlisting the TOYP Bangladesh.

The TOYP Bangladesh recognises young people who excel in their chosen fields and exemplify the best attributes of the country's young people. By recognising these young people, JCI Bangladesh encourages them and others to seek excellence and serve others. Through the event, JCI Bangladesh is contributing to the country by preparing better leaders, who will create better societies in future thus contributing to the youth development of Bangladesh.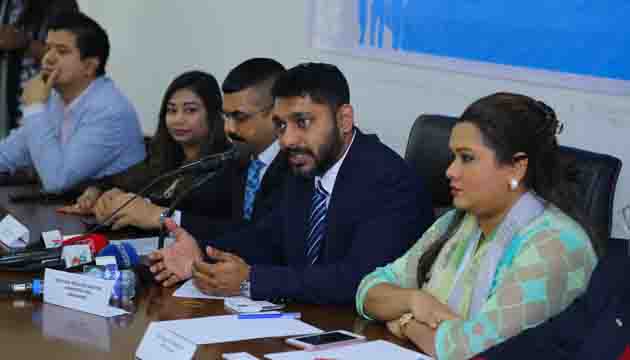 The event Ten Outstanding Young Persons 2019 of Bangladesh will be held on 18th September at Hotel Radisson Dhaka from 6 PM onwards. Honorable Dr. Shirin Sharmin Chaudhury, MP, Speaker of the Parliament of Bangladesh will ornate the program TOYP 2019 as Chief Guest and handover the awards to the ten young people for their outstanding achievements and contributions in different categories- stated in the press conference..
JCI is a worldwide community of young citizens aged 18-40 who are dedicated to creating the positive change they wish to see in themselves and the world. The community has nearly 200,000 active members in 115 countries.
JCI National President Irfan Islam, National Treasurer and TOYP Committee Chair Sakib Ahmed, National Vice President & Co- Chair TOYP committee, Salehin F. Nahiyan JCI immediate Past National President Fayaz Atiqul Islam, National Executive Vice President, Sarah Kamal and other National Governing Board members along with JCI Bangladesh Local presidents were present.