JCI (Junior Chamber International) Dhaka United inaugurates their first "JCI Innovation Center" for Pakhi Foundation.
JCI (Junior Chamber International) Dhaka United has inaugurated their first "JCI Innovation Center"  forPakhi Foundation, an organization that has been actively working with the special children. Having its local office at 42/A, Hemendra Das Road (DalpottiMoar), Sutrapur, Dhaka, Bangladesh.This a project of JCI Dhaka United to facilitate technology based education for underprivileged kids. National Vice President of JCI Bangladesh  & Chapter Mentor Salehin Mohammad Nahiyan has inaugurated this Lab on 19th April, 2019 along with 2019 Local President JCI Dhaka United KhadizaAkter, Founder & Immediate Past President Jamil Uddin Bhuiyan, 2019 Local Vice President Ishrat Sultana, 2019 Local Treasurer Md Nazmul Islam and General Member Faisal Habib.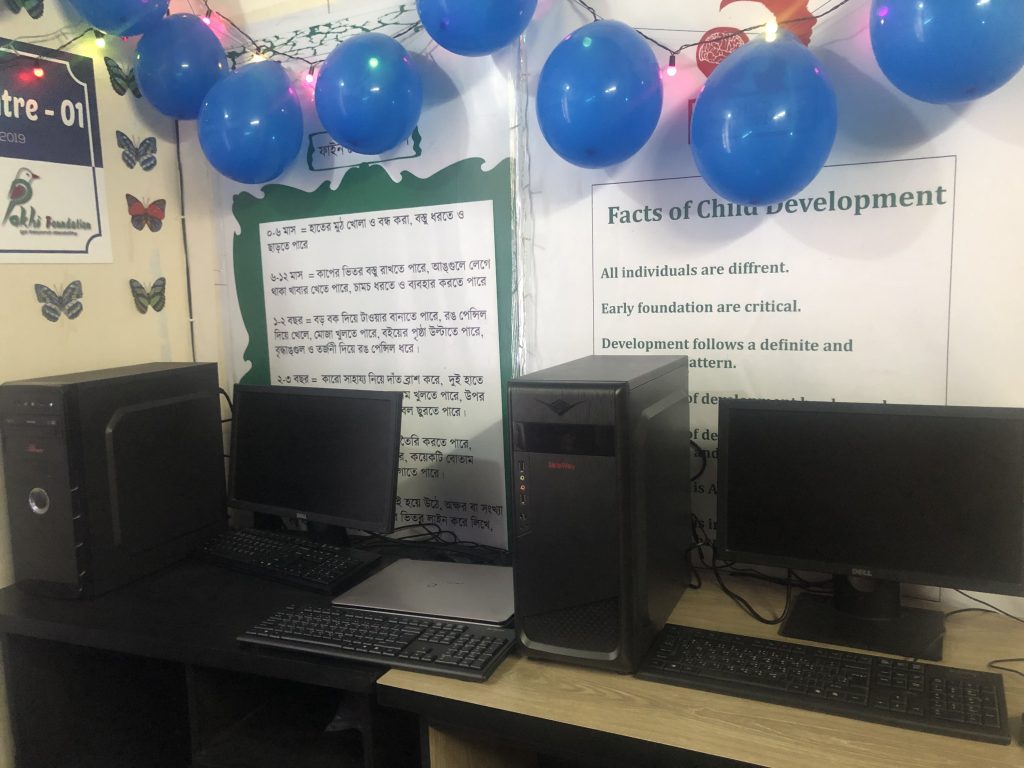 Under this project, JCI Dhaka United is going to set up computer lab in different underprivileged schools across Bangladesh. By which, the students will get benefits and their skills will be developed by time. Also they will be launching "Donate your Computer" campaign to support this great cause. If you have spare computers, accessories at your home or office, Or you want to donate a computer for the underprivileged kids you are cordially welcome. It will help to fulfill the great cause. They will spread this campaign across large corporate. They will setup more JCI Innovation Centers upon proper completion of need analysis.