Lecture on Japan-Bangladesh relations held at Chittagong University
Mr. Takeshi Ito, Deputy Chief of the Mission, Embassy of Japan, gave a special lecture titled "Japan's Foreign Policy and Japan-Bangladesh Relations" at University of Chittagong. In this special lecture jointly organized by Embassy of Japan and Centre for Asian Studies, University of Chittagong, Mr. Ito provided an overview of Japan's diplomatic activities, focusing especially upon the context of Japan's foreign policy in Asian region as well as present and future course of the bilateral relations between Japan and Bangladesh.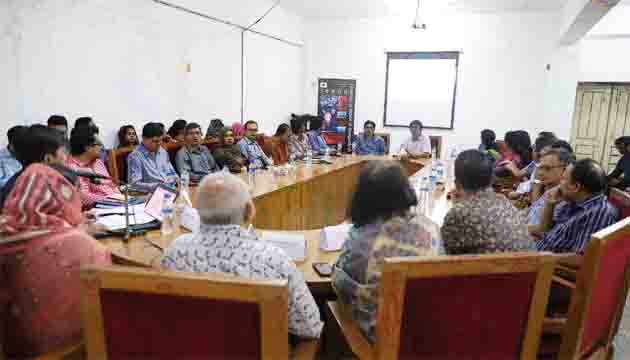 Vice Chancellor, Dr. Shireen Akhter said in her opening remarks "Japan is the long-standing friend of Bangladesh since its independence. We also have many faculty members who have studied in Japan with Japanese scholarships.  I hope this special lecture will be the beginning of further cooperation between University of Chittagong and Japan."  Professors and around 80 students from Faculty of Social Science of CU attended the seminar.