Most Anticipated Bangladesh Community Qatar Forum Officially Kicks Off
Noor Mohammed, Bureau chief, Qatar : The much waited Bangladesh Community Qatar (BCQ) was officially inaugurated in a function held at the Crowne Plaza Hotel Doha in the presence of noticeable community members. Imran Ahmed MP, State Minister, Ministry of expatriates' welfare and overseas employment, Government of the people's republic of Bangladesh was the Chief Guest of the event. Ashud Ahmed, Ambassador of Bangladesh to the State of Qatar, Muhammed Hassan Al Obaidly Assistant undersecretary for labor affairs at Ministry of Administrative Development, Labor and Social Affairs, Qatar and lieutenant Hamad Ali Al Merri, Senior Officer of Public Relations Department at Ministry of Interior, Qatar were among the special guests.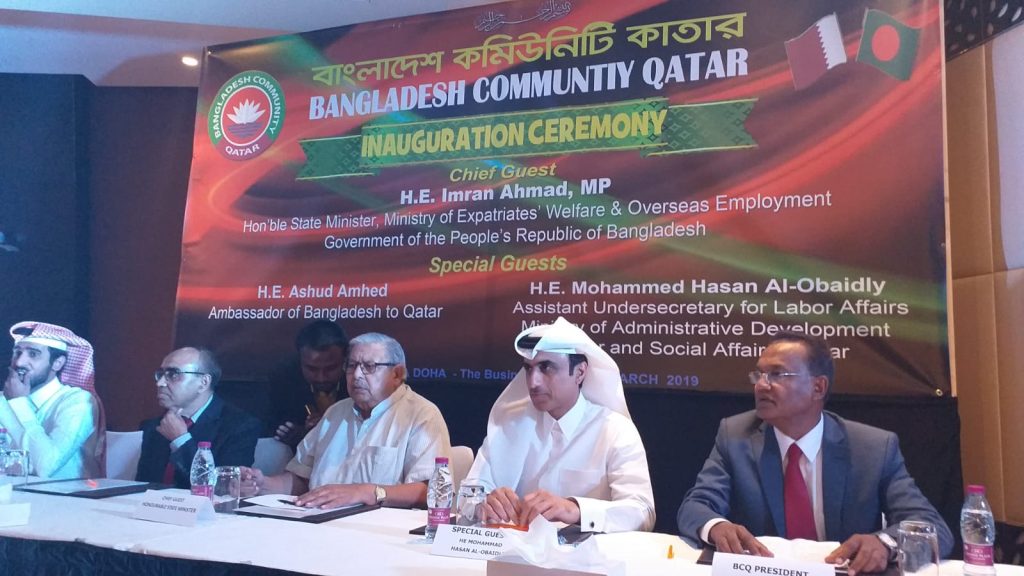 The function was presided over by Engineer Anwar Hossain Akon and jointly compared by Meem, Sumaiya, Wajihah, and Zarin.
PowerPoint presentation, demonstration and speeches by a number of the departments of the Ministry of Interior including Community Police and Al Faza Police participated the event to introduce their services. The representatives of Ministry gave presentations on Metrash 2 service, repatriation procedures, services centers' and Qatari visa Centre in Bangladesh among many more. On the subsets, the speakers praised the contribution of Bangladeshi workers, professionals, businessmen, and investors for their indefatigable contributions to the growth of Qatar economy and development. On behalf of BCQ, the senior officials of the all attending Departments of Qatar's Ministry of Interior were honored with a memento and appreciation letter.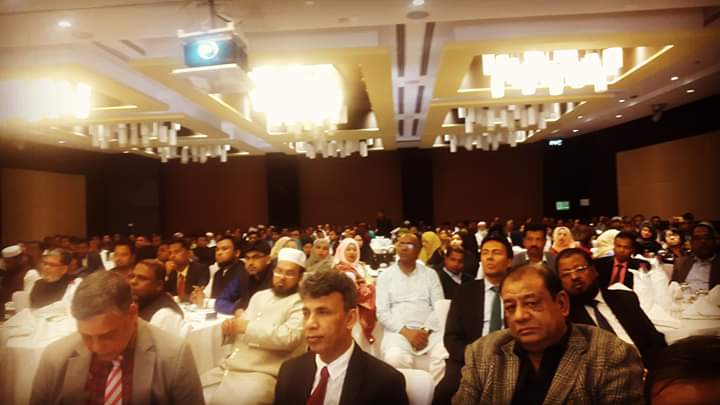 In his speech, the Chief Guest, Imran Ahmad, honorable State Minister acknowledged the outstanding contributions of the expatriates in the economy and development of Bangladesh and highlighted the steps taken by the government to improve the miseries and living standards of expatriates. He also accentuated the various demands outlined by the expatriates.
On behalf of the expatriates, BCQ President Engineer Anwar Hossain Akon laid out a proposal for a law that would allow expatriate to take a car by expatriates without excessive taxation. He also expressed concern on the loan disbursement by Probashi Kallyan Bank and urged to make the process easier for the borrowers. Introduction of Gratuity/provident funds for expatriates and to establishment of a Community Hall for expatriates in Qatar were among the demands proposed in his welcome speech. Ambassador Asud Ahmed underlined the importance of opening a scheduled bank branch in Qatar while urging the government to waive QRs. 15/- service charge while sending money to the country.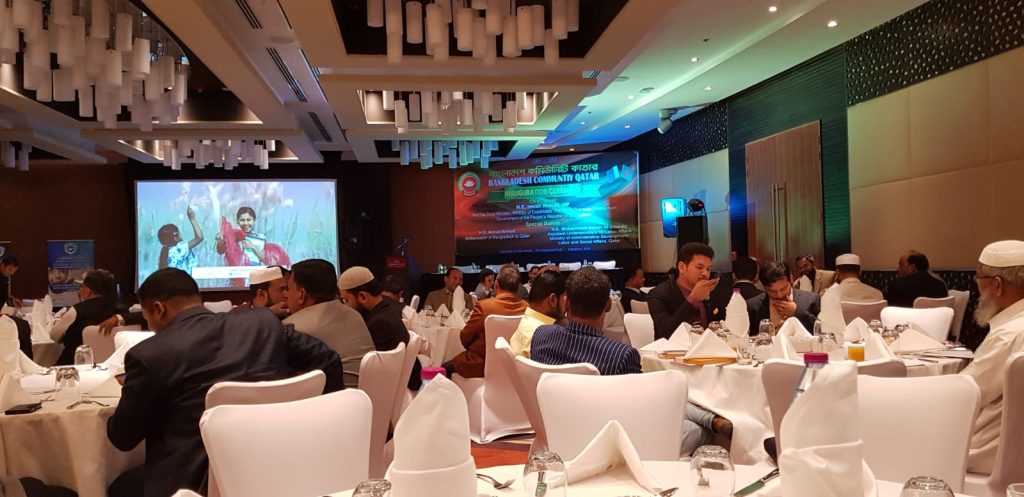 The overcrowded program was ended by a pleasant cultural program followed by dinner.