North California fire : Death toll at 71, more than 1,000 missing and about 12,000 homes and other structures up in smoke.
Recovery teams with cadaver dogs pressed on with their search for more victims in a flame-ravaged northern California town on Friday as authorities sought clues to the fate of more than 1,000 people reported missing in the deadliest wildfire in state history.
Remains of at least 71 people have been recovered so far in and around the Sierra foothills hamlet of Paradise, which was home to nearly 27,000 residents before the town was largely incinerated by the deadly Camp Fire on the night of November 8.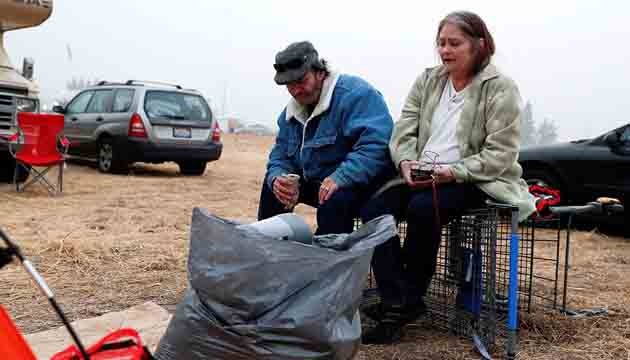 More than a week later, firefighters have managed to carve containment lines around 45 percent of the blaze's perimeter, up from 35 percent a day earlier, even as the burned landscape grew slightly to 142,000 acres (57,000 hectares).
Besides the toll on human life, property losses from the blaze make it California's most the destructive on record, posing a challenge of providing long-term shelter for many thousands of displaced residents.
With more than 12,000 homes and other structures up in smoke, many survivors of the fire have taken up temporary residence with friends and family, while others have pitched tents or were camping out of their vehicles.
More than 1,100 evacuees were being housed in 14 emergency shelters set up in churches, schools and community centres around the region, American Red Cross spokeswoman Greta Gustafson said.
Authorities said more than 47,000 people in all remain under evacuation orders in the region.
More than 450 searchers, meanwhile, combed through charred, rubble-strewn expanses of burned-out neighbourhoods looking for bodies – or anything else that might carry human DNA for identification purposes
Dynamic list' of missing
On Friday night, Butte County Sheriff Kory Honea said the latest official roster of people reported unaccounted for by loved ones had grown to 1,011.
"This is a dynamic list," Honea told reporters at a news conference, explaining that the list was compiled from "raw data" that likely included some duplication of names due to possible spelling errors and multiple sources of information.
He said the roster probably includes some who fled the blaze and do not realize they've been reported missing.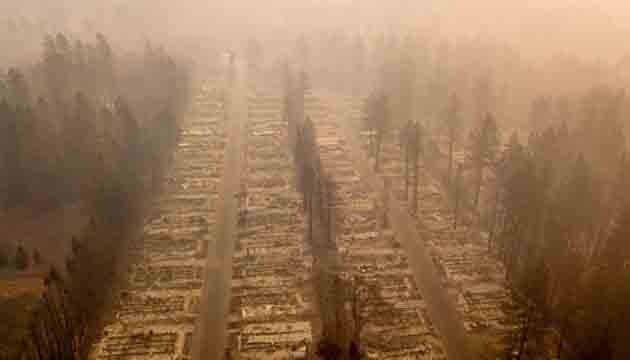 "We are still receiving calls, we're still reviewing emails," Honea said Friday.
Some on the list have been confirmed as dead by family and friends on social media. Others have been located and are safe, but authorities haven't gotten around to marking them as found.
The sheriff said he was determined to release an unrefined version of the list so as not to "let perfection get in the way of progress" authorities hope to make in resolving the fate of those still missing.
Meanwhile, the remains of eight more fire victims were recovered on Friday, bringing the death toll to 71, he said.
The disaster already ranks among the deadliest wildfires in the United States since the turn of the last century.
Authorities attribute the death toll partly to the speed with which flames raced through the town with little advance warning, driven by howling winds and fueled by drought-desiccated scrub and trees.