Outgoing Vietnam Ambassador calls on Foreign Minister
The outgoing Ambassador of Vietnam to Bangladesh Mr. Tran Van Khoa today called on Foreign Minister Dr. A K Abdul Momen, MP, at the latter's office. Foreign Minister congratulated the Ambassador on successful completion of his assignment in Dhaka. Dr. Momen said that Bangladesh attaches utmost importance to its bilateral ties with Vietnam and the two countries are close partners in multiple arenas.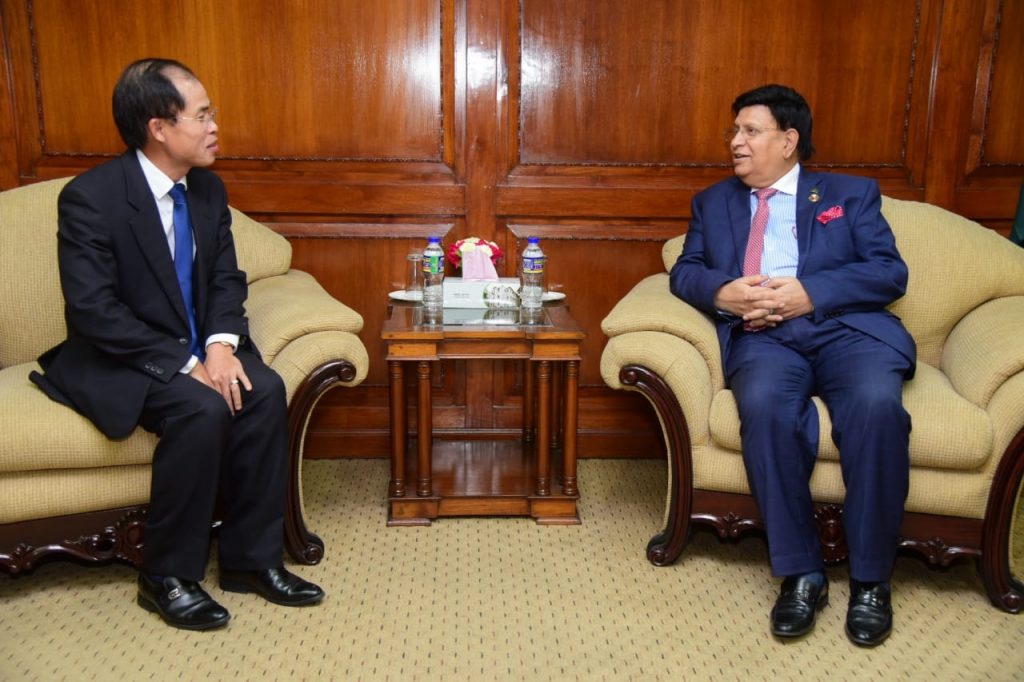 The Bangladesh Foreign Minister urged upon Vietnam to invest in the economic zones and hi-tech parks of Bangladesh as Bangladesh offers the most attractive investment package among the competing regional countries. He said that Bangladeshi youths are extremely skilled and fast learners. He also said that bilateral trade can expand if non tariff barriers are removed.
Dr. Momen sought Vietnam's support on the Rohingya issue within ASEAN framework of which Vietnam is likely to take over as the chair from January 2020.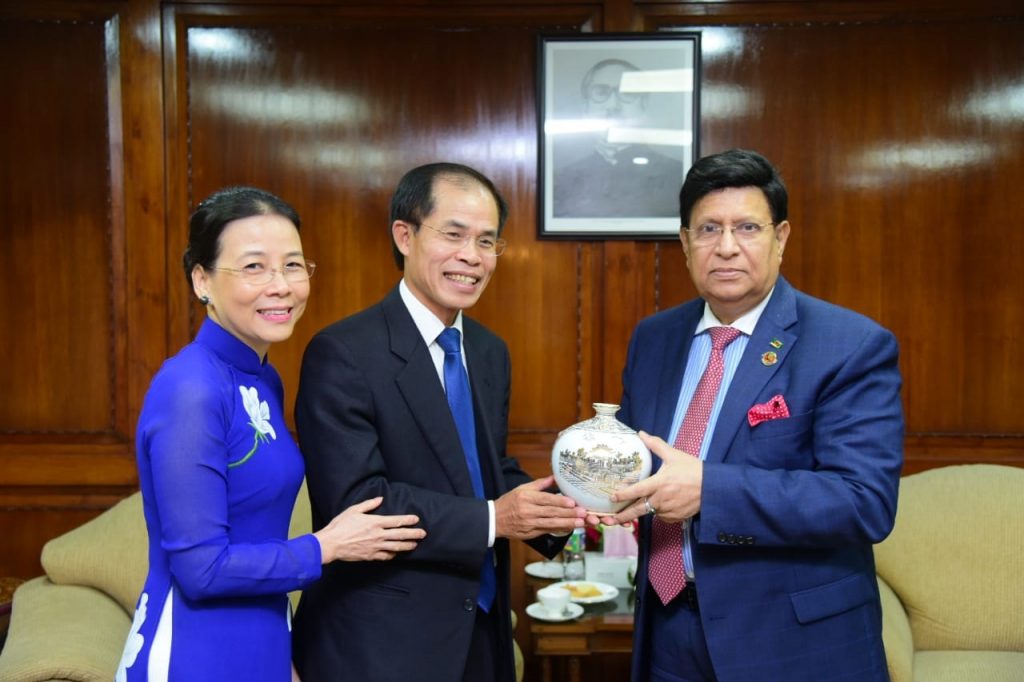 Ambassador Khoa said thanked the Foreign Minister for support during his assignment in Dhaka. He assured to convey to the Headquarters Bangladesh's concerns on the Rohingya issue and play a positive role as ASEAN chair for a safe, secured and dignified repatriation of the Rohingyas.