Photography exhibition inaugurated in Seoul organized by the Embassy of Bangladesh
A four-day long photo exhibition titled 'Discover Bangladesh' has been jointly organized by the Bangladesh Embassy in Seoul and the Korean Culture Association at Yongsan-gu Office, Seoul from 22 July 2019. The program was attended by more than fifty guests, including ambassadors, diplomats of friendly countries and Korean nationals. In this exhibition, 37 photographs on Bangladesh by Korean photographer Mr. Kim Sang Goo were displayed.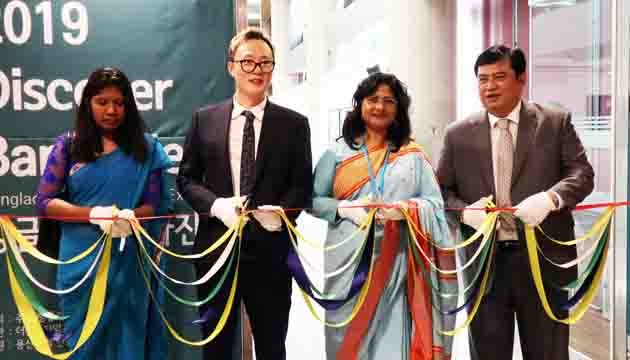 During the inauguration, Ambassador Abida Islam welcomed everyone at the exhibition. She said that these pictures, depicting the history and culture, life and livelihood of the people will inspire the Koreans to select Bangladesh as their next travel destination. She also thanked the photographer Mr. Kim Sang Goo, the Korean Culture Association and Yongsan-gu Office for their sincere cooperation in arranging the event. The photographer Mr. Kim Sang Goo during his remarks shared his experience of traveling in Bangladesh. He also thanked the Embassy for giving him this opportunity to present his works. It is mentionable that the photographer visited Bangladesh in April this year under the Visit Bangladesh Programme organized by the Ministry of Foreign Affairs. The exhibition was inaugurated by a ribbon-cutting ceremony followed by the speeches. The guests then had a tour of the exhibition hall.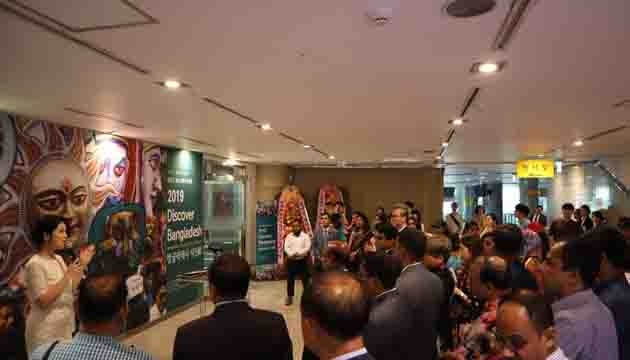 The exhibition will continue till 25 July 2019 and it is open for all. Through this exhibition, the Koreans will be able to learn more about Bangladesh which will further enhance the cultural relationship between the two nations.