Presentation on Bangladesh in the Diplomacy Education Programme in Italy generates enormous interest in Bangladesh among Italian students.
The Embassy of Bangladesh, Rome, made a presentation at the Liceo Galileo Galilei School in Macomer, Sardinia, Italy on 13 January 2023 as a part of the First Step (Meet the School) of the Embassy Adoption Programme (EAP). The Embassy has been participating in the Diplomacy Education Programme coordinated by Global Action, Italy since 2021 but this is the first time the Embassy participated in person at the adopted school outside Rome (in Sardinia).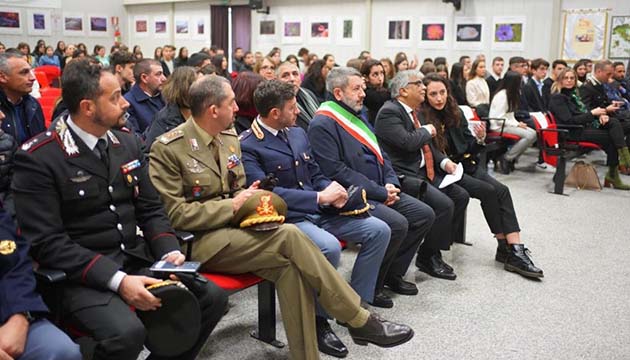 The programme began by playing national anthems of Bangladesh and Italy as performed by the school students.  The inaugural event marked a colourful cultural performance by the students of the school which was tastefully decorated with flags, alphabets and motifs of the two countries. Ambassador Ahsan in his remarks paid deep tribute to the Father of the Nation Bangabandhu Sheikh Mujibur Rahman. He also mentioned the ongoing celebration of the golden jubilee of the establishment of diplomatic relations between Bangladesh and Italy. A power-point presentation on Bangladesh followed it conducted by Ms Aysha Akter, First Secretary (Political) of the Embassy.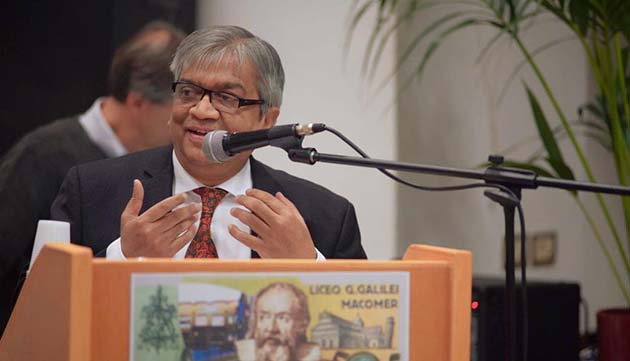 Later, the Ambassador responded to the questions posed by a good number of young and inquisitive students. He also took the opportunity to brief the hall-packed young learners on Bangladesh, its history, the War of Liberation led by Bangabandhu Sheikh Mujibur Rahman, its culture, economy and stunning achievements under the leadership of Prime Minister Sheikh Hasina. Bangladesh Ambassador was impressed by the huge interest generated by the presentation on Bangladesh. He sincerely thanked Ms Gavina Cappai, Principal of the school, and Ms Elisa Ghuisio, Project Coordinator of Global Action for coordinating the visit. Mr. Giancarlo Dionisi, Prefect of Macomer and Dott. Antonio Onorato Succu, Mayor of Macomer welcomed the initiative and thanked the Bangladesh Embassy for introducing the country to the Italian students which, they felt, would help create greater understanding and bondage between two friendly countries. The large auditorium was packed with a large number of students, teachers, faculties, parents and other guests. The presentation was well received by the enthusiastic students and the slides generated occasional applause.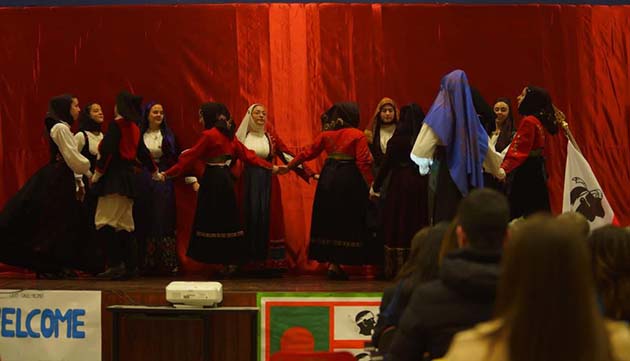 The programme is a part of the Bangladesh Embassy's ongoing Public Diplomacy (PD) drive to project and brand Bangladesh positively to the wider audience in Italy. Earlier, as a part of the Embassy Adoption Programme, the Embassy visited two schools in Rome digitally due to covid pandemic.