President Ho Chi Minh is the beloved leader of the Vietnamese people and the people of Bangladesh will be able to come to know a lot through this book translated into Bangla about President Ho Chi Minh : Ambassador -Tran Van Khoa.
The Ambassador of Vietnam  in Bangladesh Mr.Tran Van Khoa has said at the program organized on this occasion, this is the second time that the book on Viet Nam's Great Leader Ho Chi Minh has been translated in Bengali language since the first book named "How Ho Chi Minh wrote his Testament" was translated and published in June 2017. First of all, I would like to thank Mr Muhammad Abdul Jabbar, President of Nawab Salimullah, Mr. KM Abdul Mozid, Translator of the book and other members from Nawab Salimullah for your great efforts to translate and publish the book.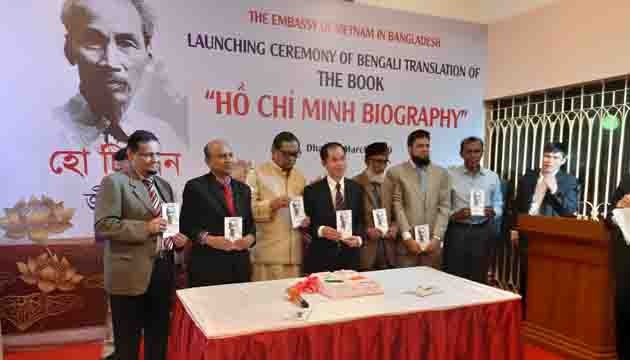 President Ho Chi Minh is the beloved leader of the Vietnamese people. His name has become familiar, close and respected by the hearts and minds of millions of people in the world, including Bangladeshi people.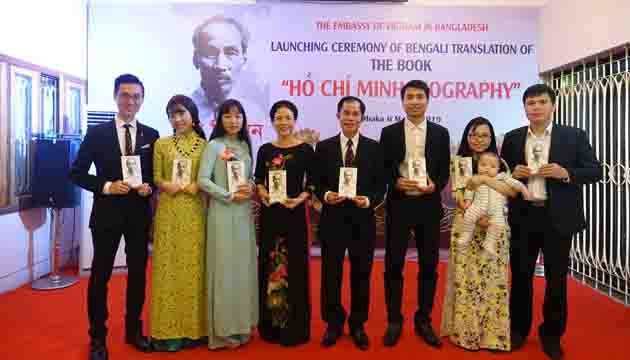 Mr.Tran Van Khoa added that , He is not only a great national hero who liberated Vietnamese nation through revolution, but also a person who struggled for the independence of the working people. Mr. Fidel Castro, Late President of Cuba spoke that "Ho Chi Minh's life is a brilliant example of the most revolutionary of characteristics and of great humanity". President Ho Chi Minh was the first person to communicate Marxism-Leninism to workers' movements and patriotic movements in Vietnam. He unleashed a great turning point of Vietnamese revolutionary history and opened up the way for the liberation of all oppressed nations in the world. In 1987, he was recognised as a national liberation hero and a world cultural celebrity by the United Nations Educational, Scientific and Cultural Organization (UNESCO). Nowadays, during the process of renovation and integration of Vietnam into the world, Ho Chi Minh Thought is great spiritual property of our nation, and it will forever enlighten the way of struggle of the Vietnmese people for the target of a prosperous people, a powerful country, an equitable, democratic and civilized society.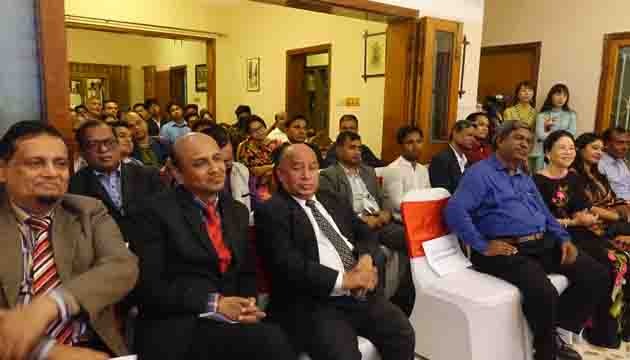 Ambassador Mr.Tran Van Khoa has said , The launching of this book is of great significance because Vietnamese people have been celebrating the 50th anniversary of implementing Ho Chi Minh's Testsment and the 129th anniversary of Ho Chi Minh's birthday. Therefore, I hope this book not only helps Bangladeshi people know more about the life, career and moral thought of our President Ho Chi Minh, but also contributes to further strengthening the excellent traditional friendship between people of the two countries.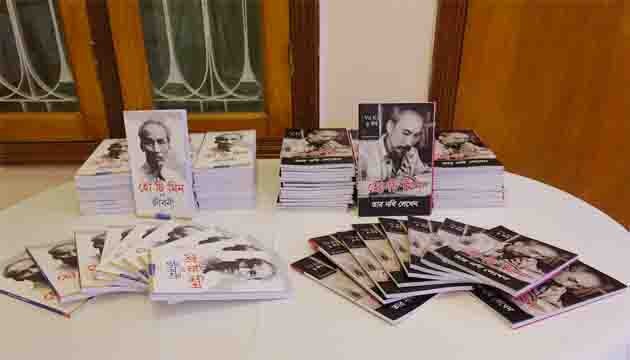 President of the Workers Party of Bangladesh, Rashed Khan Menon, M.P. ,   Translator of the book "Ho Chi Minh Biography Mr. KM Abdul Mozid, Vice Chancellor of Agricultural University of Bangladesh Prof. Dr. ABM Rashedul Hassan were present at the program among others.