Special prayer for Father of the Nation in Washington D.C.
 A special prayer was offered Friday during Jummah prayer at the Islamic Center of Washington in D.C. seeking diving blessings for salvation of the departed souls of the Father of the Nation, Bangabandhu Sheikh Mujibur Rahman, members of his family and others who embraced martyrdom on August 15, 1975.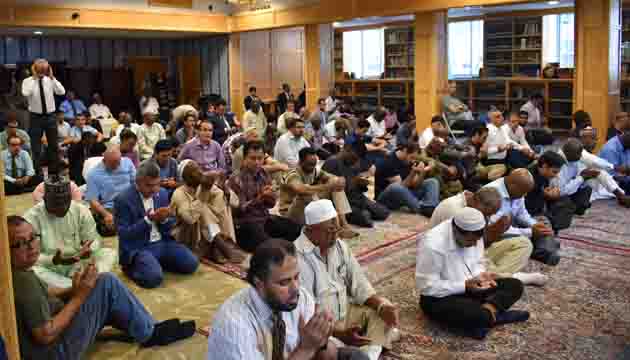 Bangladesh embassy in Washington D.C. organized the prayer as part of the two-day National Mourning Day programs, commemorating the 44th anniversary of the martyrdom of the Father of the Nation.
Several hundred devotees—male and female– joined the prayer at the mosque on Massachusetts Avenue in D.C. After the prayer, foods were served among the devotees.
Bangladesh Ambassador to the U.S.A. Mohammad Ziauddin, officers and employees of the embassy were present.