The 196th Independence Day of Brazil is celebrated by the Embassy of the Federative Republic of Brazil in Bangladesh .
Report by : Humayun Kabir.
The 196th Independence Day of Brazil has been celebrated by the Embassy of the Federative Republic of Brazil in Dhaka , Bangladesh . At the beginning of this program ,the celebration of Independence Day of Brazil has been begun through playing the National anthem of the two countries Brazil and Bangladesh .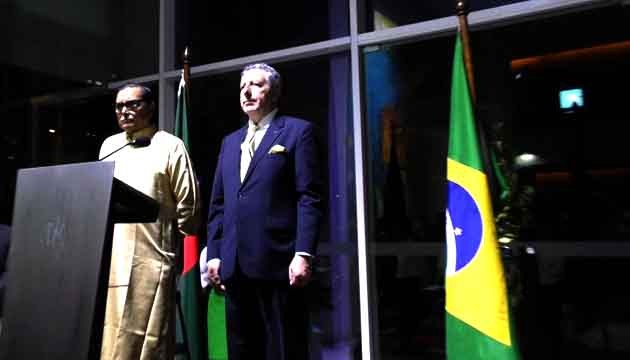 On the occasion of this day the Brazilian Ambassador Mr. João Tabajara de Oliveira Júnior has said , Brazil, a young country, a young democracy, with a real multiethnic society in pursue of development and prosperity for its people.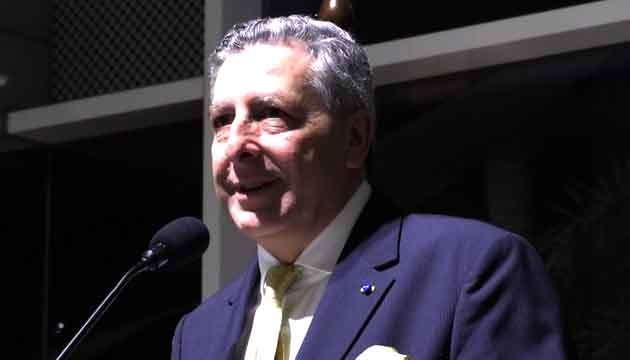 Ambassador said, after practically one year since I arrived in Dhaka, I still feel like one of the first foreigners who washed upon the shores of the Bay of Bengal, near Chittagong to discover a civilization and a land of beauty. A land of waters, colors, taste, scents, sounds, music, poetry and a range of infinite substances and forms that caresses the senses of any traveler. So day after day, week after week till today, I feel that there is so much more to discover and uncover.
He added that ,Luckily, my arrival in Bangladesh was only months after the first Bilateral Political Consultations Meeting. By the way, one of the main architects who were responsible for the establishment of this new bilateral mechanism is among us today! The discussions in March 2017 opened avenues of opportunities to be explored jointly in the most diverse areas and levels! Cooperation in fronts like culture, industry, livestock, agriculture, trade and investments, to only mention a few. In order to explore these possibilities, I felt that both our countries and societies need to know each other better to trigger the interest in developing.
After that, in just one year, I can see that things are really moving! I just became aware that a group of brilliant Bengali businessmen are working on the establishment of a Bangla Brazil Chamber of Commerce (the BBCC)! In São Paulo, on the other side of the "river", there are echoes of the same movement. Everyone involved in Brazil and here agrees that direct trade is the first step to increase our exchange relations and overcome the growing costs of trade and price manipulation of intermediaries.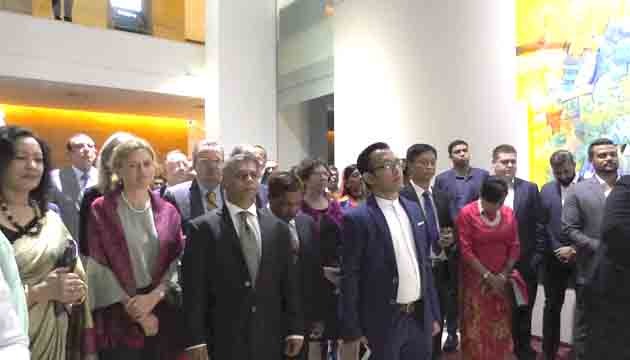 Mr. João Tabajara de Oliveira Júnior  said, I have been witnessing a growing movement of entrepreneurs going from Bangladesh to Brazil and others from Brazil to Bangladesh. Groups like Akij in the agribusiness sector and others in textiles. Further this month, there will be a business seminar at the Long Beach Suites Hotel in Dhaka on animal feeding with companies and association from Brazil and Bangladesh. With all this inter oceanic dynamics, the result is that, our bilateral trade in just one year grew over 600 million dollars. We almost reached the ceiling of 2 billion US$. I hope that with the creation of a trade sector at the Embassy and another one at our future honorary consulate in Chittagong, both Bengali and Brazilian companies will have a better support here.
Brazilian Ambassador added that ,I guess more great surprises and interesting new developments lie ahead in other areas also like football! Why football? After my wondrous experience during a World Cup in Bangladesh (Manikanj and Nayaranganj) , I do declare that Brazil has the "moral duty" to contribute to football development in this country. I am pressing Brazilian sports authorities and federation to visit Dhaka and establish cooperation programs! The Embassy has already given the first step in this area by bringing a Sports News crew of the biggest Brazilian TV Network, second in the world after ABC, to cover world cup feast in Bangladesh!
I thank you all for being here, for the support of Bangladeshi people to Brazil in the games in Russia 2018 and, especially, for believing in this growing relationship between our countries.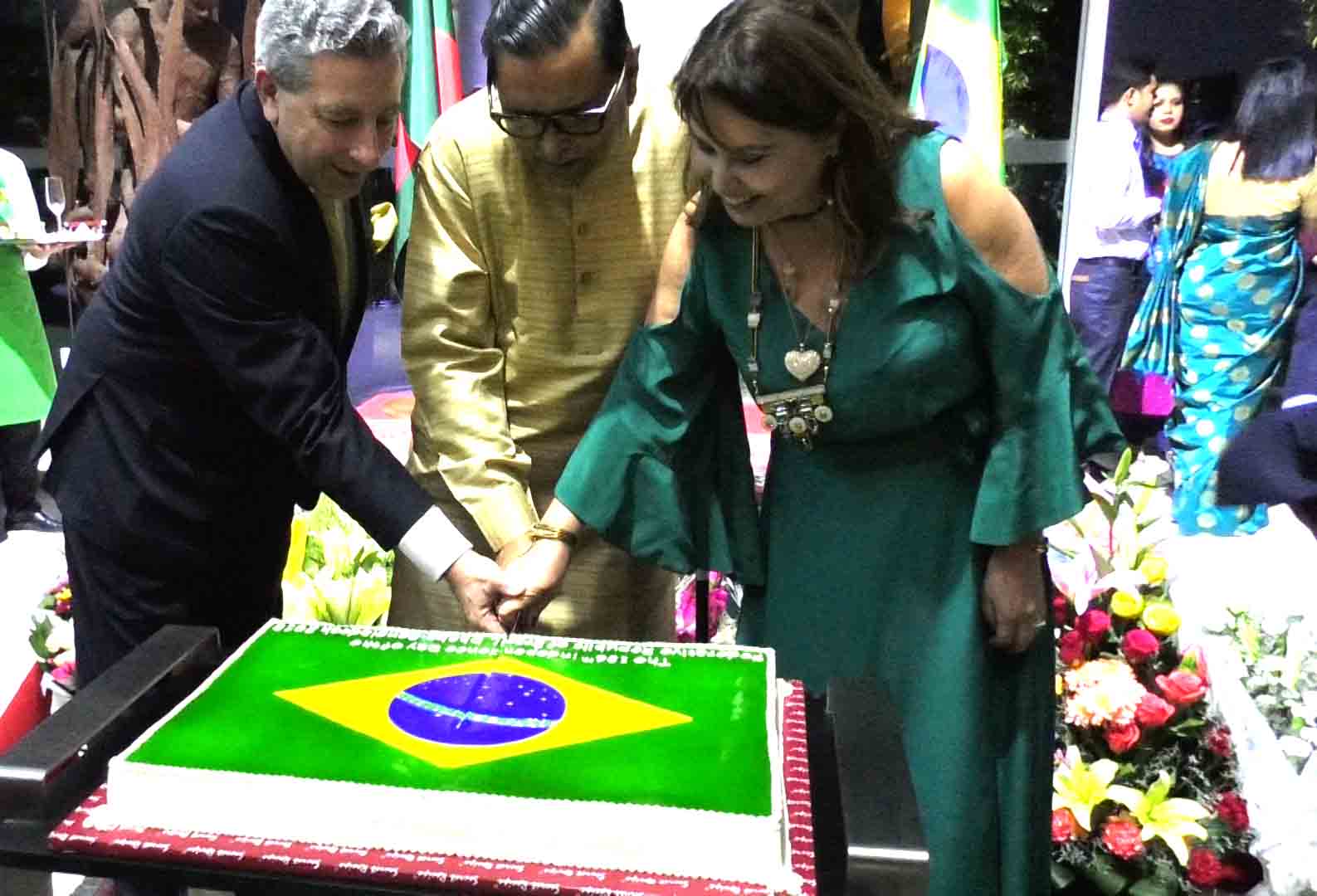 Later Marking the day, as a the chief guest of this program Bangladesh Social Welfare Minister Mr. Rashed Khan Menon cut a cake .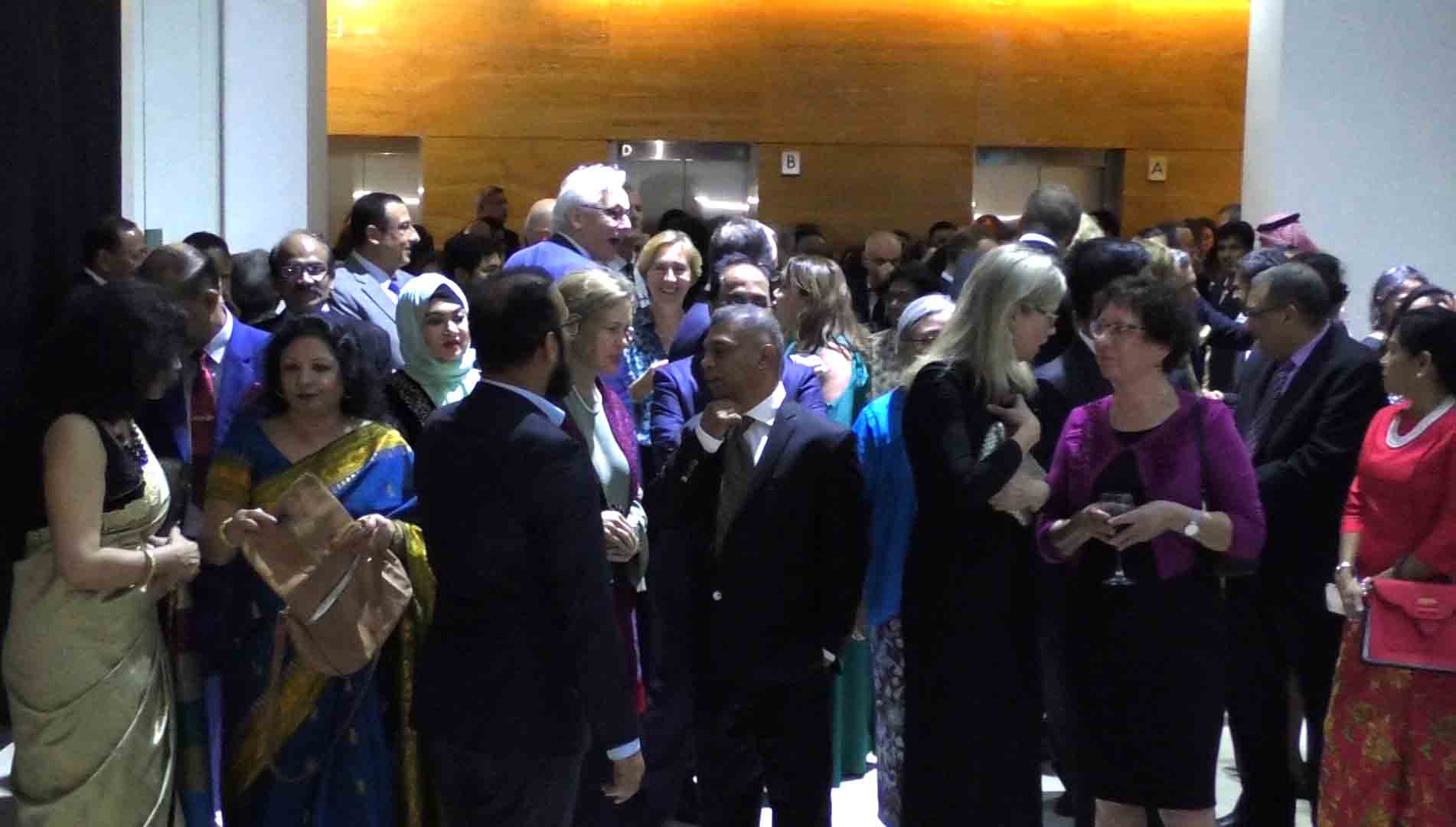 Ambassadors ,High Commissioners and the Delegations of the different country's Embassy to Bangladesh were present at the program .