The Embassy of Bangladesh in Seoul celebrates Bangla New Year 1426 in a colourful manner
The Embassy of Bangladesh in Seoul celebrated Bangla New Year 1426 in a colourful manner on 14 April 2019 at the City Hall, one of the centres of Seoul. The event was attended by more than 700 guests including ambassadors and diplomats of different embassies, Korean nationals, and members of different social organizations of Bangladesh community as well as expatriate Bangladeshis.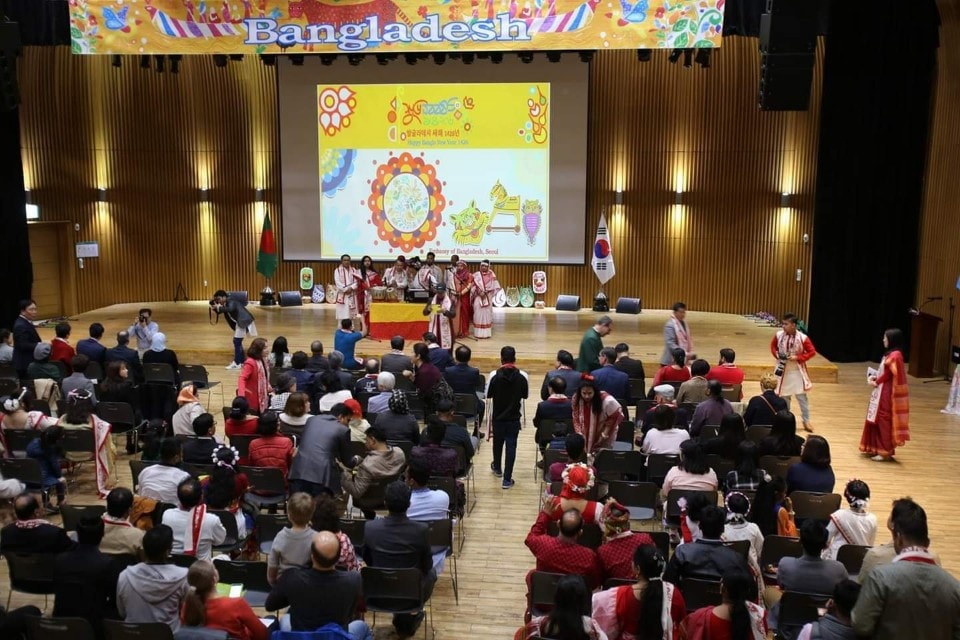 On this auspicious occasion, the auditorium was decorated with colourful banners, festoons, balloons etc. Booths were also set up with Bangladeshi handicrafts inside the auditorium.
His Excellency Mr. YimGeun-Hyeong, Ambassador for International Relations to Seoul Metropolitan Government graced the occasion as the Guest of Honour.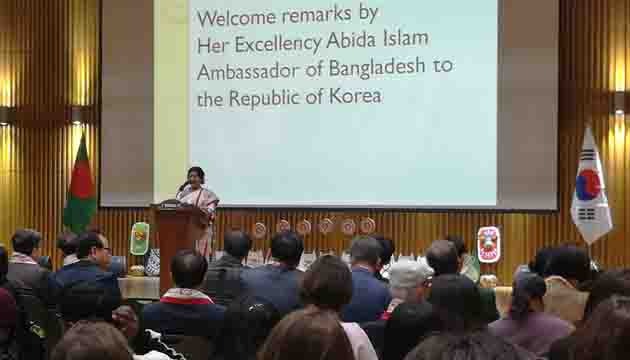 The event began with the singing of eshohe Boishakh by the Embassy family. Wishing a happy new year, Ambassador of Bangladesh to the Republic of Korea Abida Islam said that the participation of the people in the event irrespective of religion and caste is indicative of secular spirit of Bangladesh. She also pointed out the similarities between the Bengali New Year and Korean New Year Seollal. Greeting happy New Year, Mr. YimGeun-Hyeong highly admired about Bengali culture in his congratulatory remarks. Also, he highlighted similarities between Bangladesh and Republic of Korea on culture, language and liberation movement in his speech.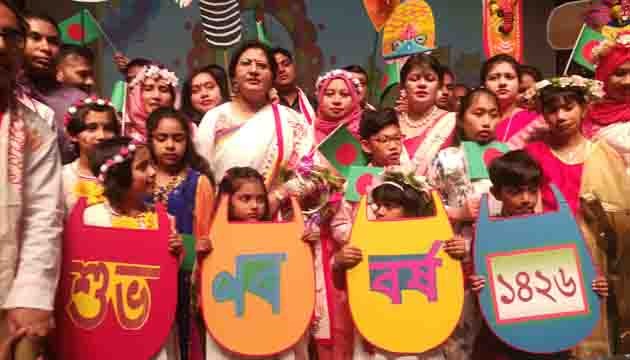 One of the major attractions of the event was MangalShovajatra. Wearing colourful dresses, the people participated in this procession with masks, banners and flags.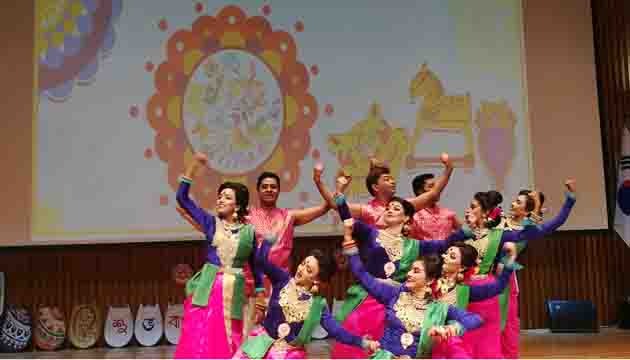 Dance performances 'abohoman Bangla' and 'jonmechhieideshe', performed bya 10-member dance troupe from Bangladesh Shilpakala Academy mesmerized the audience. In the three-hour long cultural segment, the Korean artists played harmonica and performed soprano. The expatriate Bangladeshis also performed song, dance and recitation in this segment. The guests were served with traditional panta-ilish and different types of smashed items.