The UAE adopts an active approach to diplomacy with a marked openness to across the world : Ambassador Saed Mohammed Al Mheiri
Ambassador of the United Arab Emirates (UAE) to Bangladesh Saed Mohammed Al Mheiri on Sunday said Bangladesh and the UAE share close people-to-people bond, similar national realities and complementary development goals.
He said the relationship between the two countries is based on the principles of cooperation and mutual respect which has reached the level of "strategic partnership" between the two countries and people in recent years.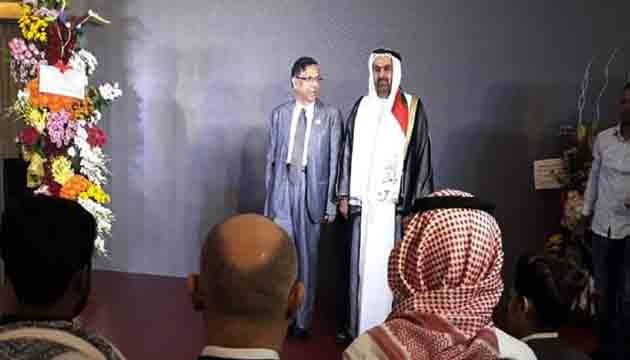 The UAE Ambassador was addressing a reception at his home marking the 47th UAE National Day. Law Minister Anisul Huq was present as the chief guest.
Politicians, diplomats stationed in Dhaka, businesspeople and journalists attended it.
Mheiri said the UAE adopted an active approach to diplomacy with a marked openness to across the world establishing an extensive network of relations with various countries around the world.
The Ambassador noted that the UAE is actively involved in the fight against extremism and terrorism, and a key element in the country's determined efforts to ensure its national security and enhance international security.
The UAE has accomplished important achievements in this regard, both through military participation in Islamic and international alliances and the enactment of local laws to fight against terrorism and its causes.
The Law Minister invited the UAE government as well as UAE entrepreneurs to invest in Bangladesh, particularly in the fields of infrastructure, power, energy, tourism and hospitality.
"We consider investment from the UAE to Bangladesh as a priority," he said.
The minister said cooperation in the area of human resources is the key sector of cooperation between the two countries.
He said the UAE is hosting a significant number (800,000) of Bangladeshi nationals who are contributing to development of both the countries.
"Recently, the UAE and Bangladesh signed an MoU on recruitment of domestic workers from Bangladesh (in last April 2018) which will further intensify our cooperation. The UAE side has also reopened the process of recruitment of professionals from Bangladesh, including doctors, nurses, and engineers, along with other skilled and semiskilled workforces," Anisul Huq said.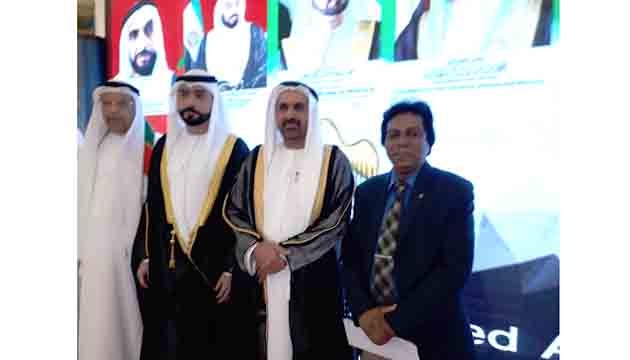 Terming the UAE as time tested friend, the minister said they are working closely in the UN, OIC and other regional and international fora and supporting each other's causes. "We're confident that the firmly-established Bangladesh-UAE brotherly relations will continue to move forward in the coming years."