The United Nations flag formally hoists, beginning the UN Ocean Conference in Lisbon tomorrow.
Report by Humayun Kabir from, Lisbon, Portugal,   Convened under the auspices of the United Nations and co-hosted by the Governments of Kenya and Portugal, the "2022 United Nations Conference to Support the Implementation of Sustainable Development Goal 14: Conserve and sustainably use the oceans, seas, and marine resources for sustainable development"  the 2022 UN Ocean Conference is going to begin on Monday in Lisbon, Portugal.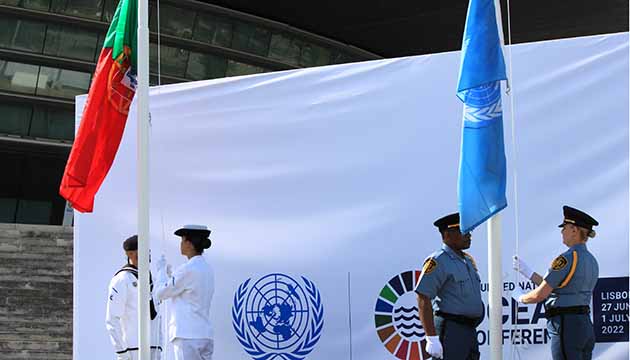 The United Nations (UN) flag-raising ceremony has been organized at the Altice Arena premises, in Lisbon. while addressing the colorful program,  The Minister of Foreign Affairs of Portugal, João Gomes Cravinho, said on Sunday that,  the United Nations Conference on the Oceans, which starts on Monday in Lisbon, will give a "decisive impetus" to transform the relationship with the oceans.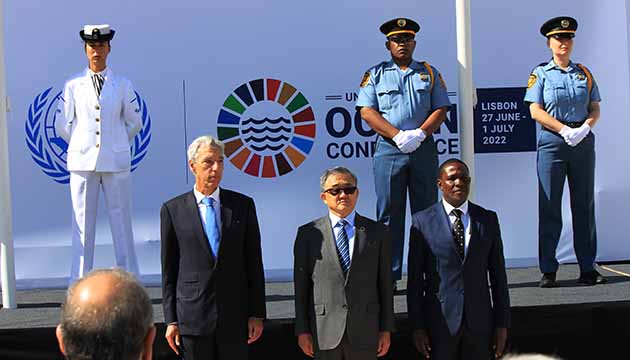 The minister added that more than 7000 people from 142 countries will take part in the conference.
The ceremony was also attended by the Under-Secretary-General for Economic and Social Affairs of the United Nations and Secretary-General of the Conference, Liu Zhenmin, and the Minister of Economy and the Sea, António Costa Silva.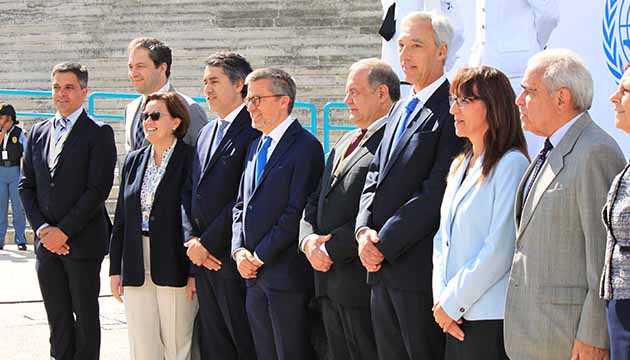 The event is designed to provide a space for the international community to push for the adoption of innovative, science-based solutions for the sustainable management of the oceans, including combating water acidification, pollution, illegal fishing, and loss of habitats and biodiversity.
The second UN Conference on the Oceans, which the Covid-19 pandemic postponed from 2020 to this year, will bring together in Lisbon, between June 27 and July 1, the member states of the organization, society civil and international financial organizations, with more than 20,000 people registered.
The international community will try to promote the adoption of "innovative science-based solutions" for sustainable ocean management including the fight against water acidification, pollution, illegal fishing, and the loss of "habitats" and biodiversity.

Photography by Md. Aslam Sarker.