Traditional Handicrafts and Cuisines in Bangladesh booth attracted the visitor's in The Seoul Friendship Festival-2019
In the recently concluded Seoul Friendship Festival 2019, Bangladesh displayed the traditional handicraft items consist of jute, leather, brass, decorated hand-fan, clay, traditional jewelries, tops (latim) and dolls attracted the attention of the visitors. Some were trying to play the tops (latim) in front of the booth. The Embassyalso distributed leaflets and brochures on the exportable items of Bangladesh among the visitors. The traditional chicken biriany, delicious potatochop and fruit drinks at the Bangladesh food stall winnedthehearts of the visitors. Theaudience also laudthe cultural performance of Bangladesh in "Music Café", performed by the local Bangladeshi artists with the assistance of the Embassy.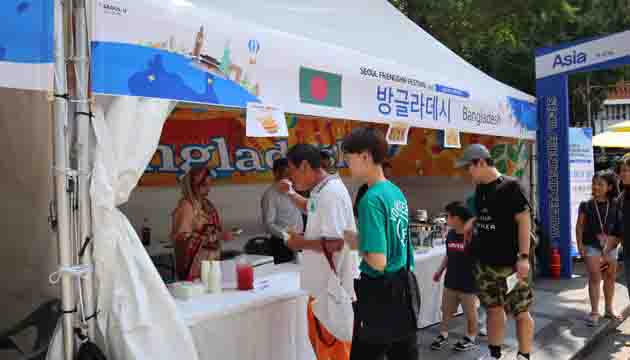 Mayor of Seoul City Mr. Park On Sun inaugurated this 2-day Festival on 31 August 2019where Ambassadors and Diplomatics of the participating countries were present.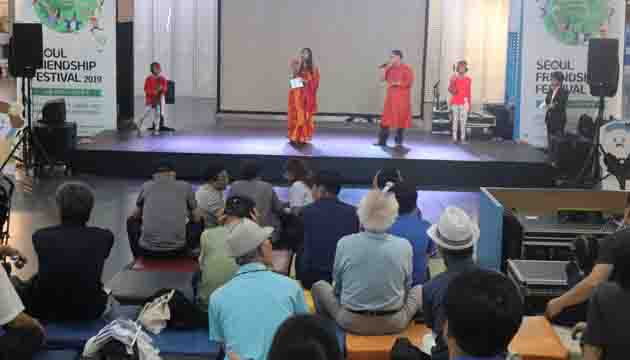 Participatingin this sort of festival is important in order to promote the rich cultural heritage of Bangladesh among the foreign nationals living in South Korea. Additionally, it is anticipated that participation in such events will further strengthen the cultural ties between Bangladesh and the Republic of Korea.