U.S. State Department Counselor Derek Chollet and Interagency Delegation Visit Bangladesh to Demonstrate Continued Support for U.S.-Bangladesh Partnership.
Counselor of the U.S. Department of State Derek Chollet and a delegation of senior U.S. government officials from the Department of State and U.S. Agency for International Development traveled to Dhaka February 14-15 to meet with senior government officials, civil society members, and representatives from humanitarian organizations.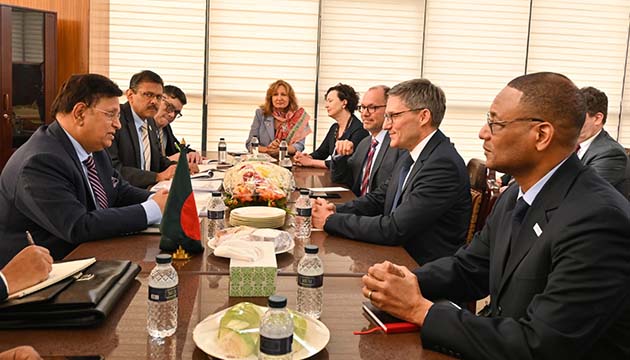 While in Bangladesh, Counselor Chollet met with t Prime Minister Sheik Hasina, Foreign Minister Momen, and other senior officials from the Government of Bangladesh. During these meetings, Counselor Chollet emphasized continued U.S. support to Bangladesh in addressing Rohingya issues, the importance of free and fair elections and the protection of human rights, cooperation to mitigate climate change and a free and open Indo-Pacific region.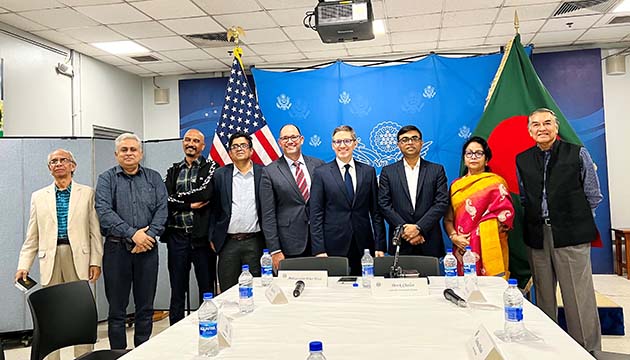 "This has been a very productive visit to Bangladesh, and I'm honored my first trip to Bangladesh comes on the heels of the year when we marked the 50th anniversary of U.S.-Bangladesh relations," said Counselor Chollet. "The United States and Bangladesh have a robust partnership based on decades of cooperation and support, and we look forward to strengthening our relationship in trade, investment, security, and other shared priorities."
The U.S. government is dedicated to expanding the full range of trade, security, education, and humanitarian cooperation and ties between the Bangladeshi and American people to promote a more stable, secure, and prosperous future for both our nations.