US President Donald Trump and North Korean leader Kim Jong-un are set to meet in Singapore on Tuesday for a highly anticipated summit.
                                                           In photos: Day before Kim-Trump summit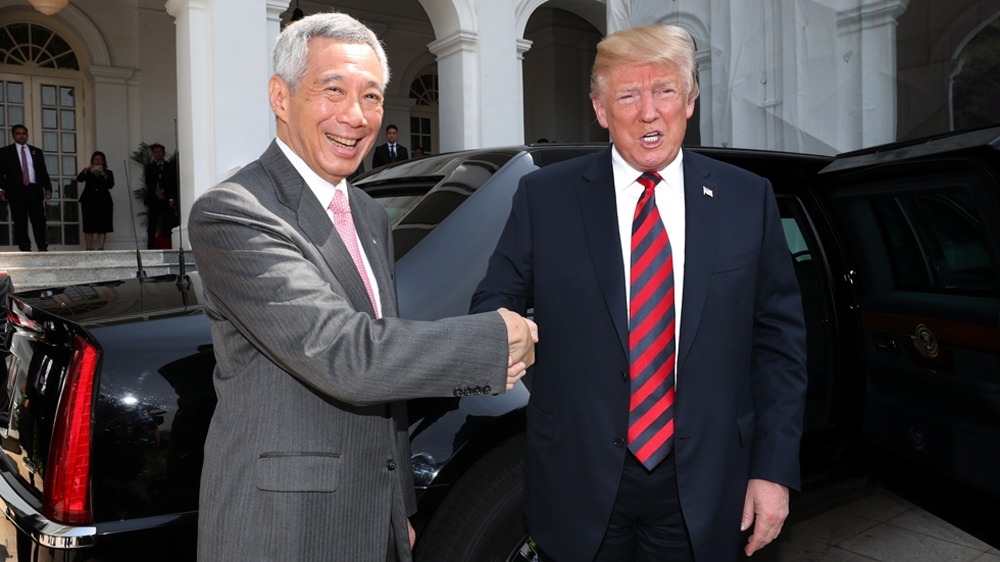 Trump told Singapore Prime Minister Lee over lunch 'things can work out very nicely.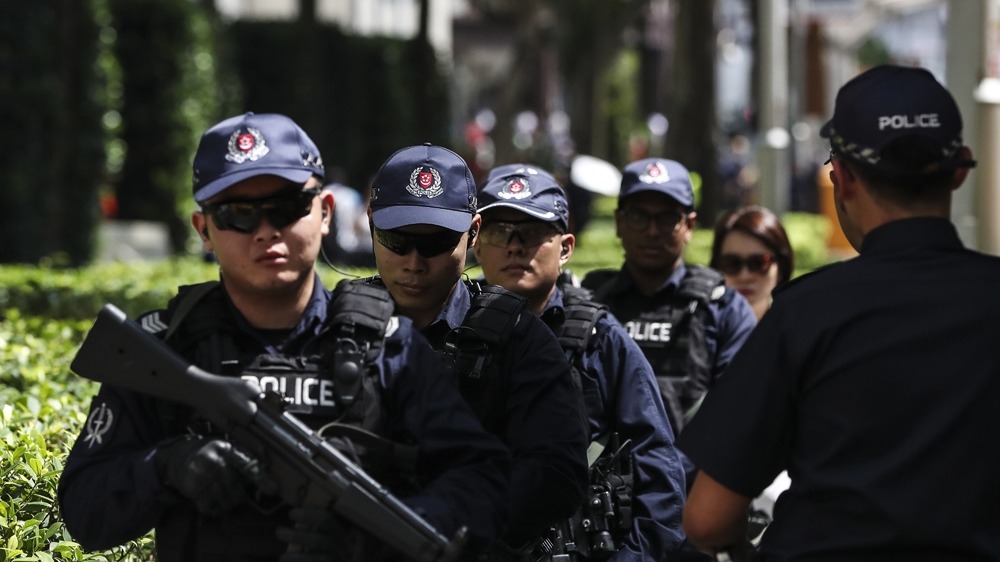 Police officers patrol outside the St. Regis Hotel in Singapore, where Kim is staying. Hosting the summit will reportedly cost the city-state 20m Singapore dollars ($15m), half of which would go to enhancing security.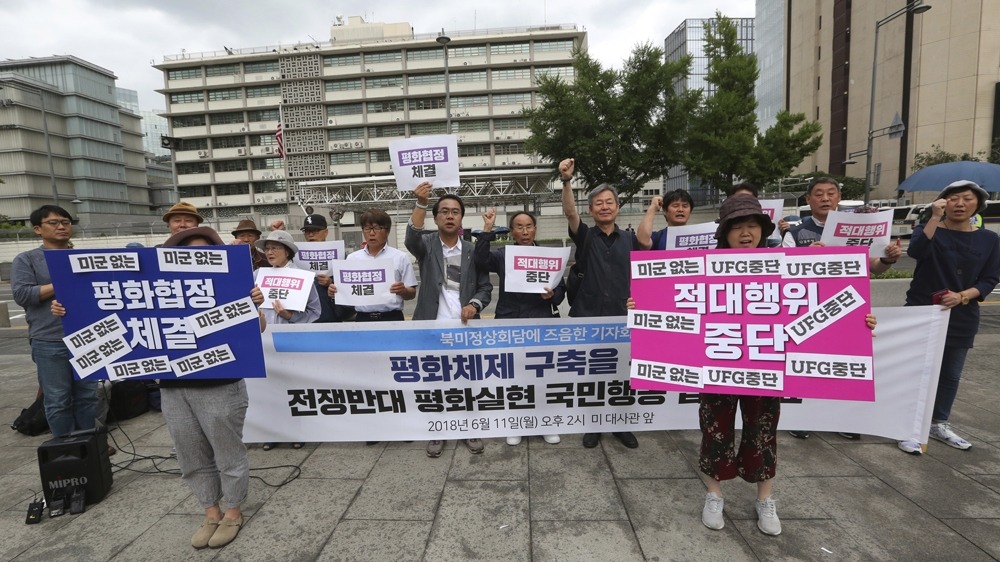 Activists root for a successful summit at a rally near the US embassy in Seoul, South Korea.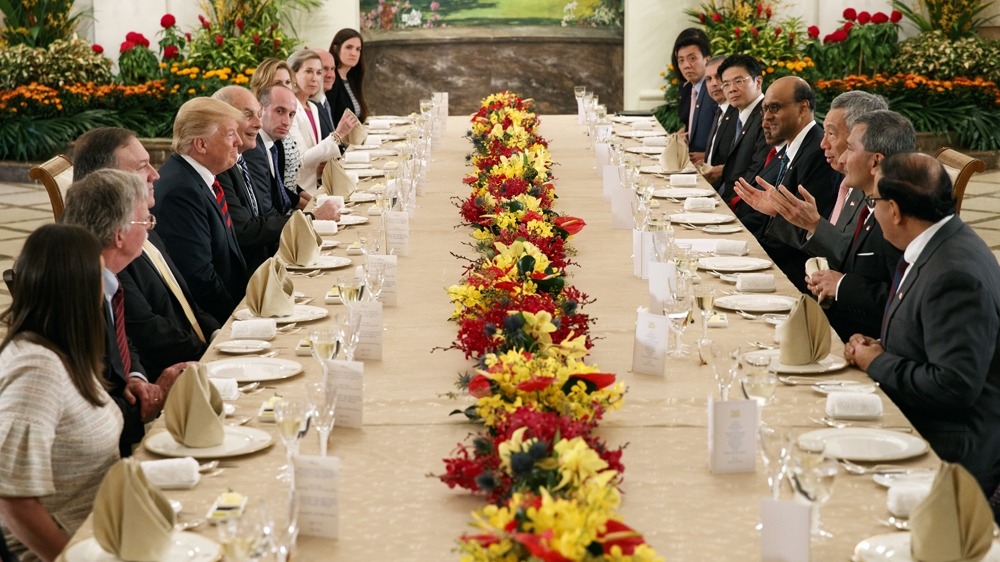 At lunch with Singaporean Prime Minister Lee, Trump said 'things can work out very nicely' tomorrow.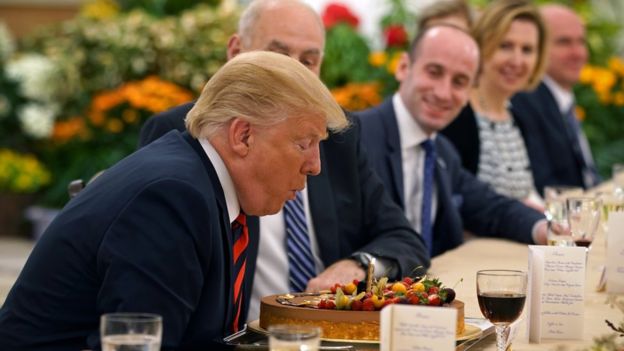 Mr Trump blowing out the candle on his birthday cake.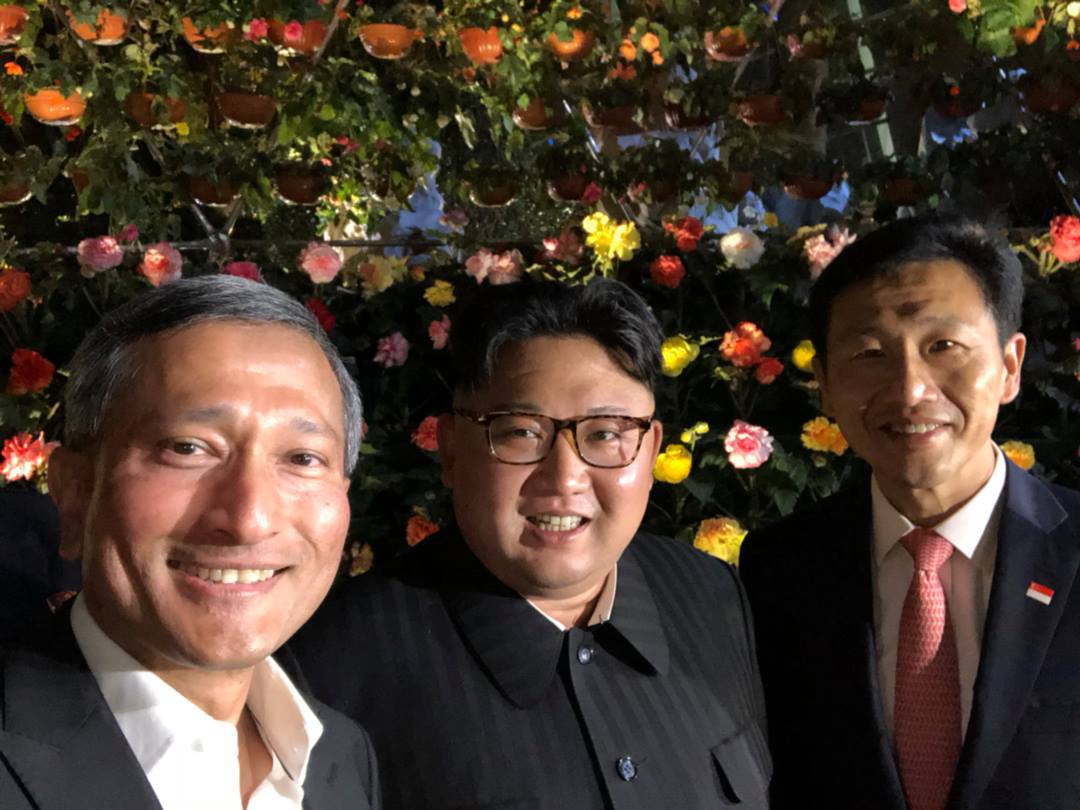 Kim leaves hotel for city tour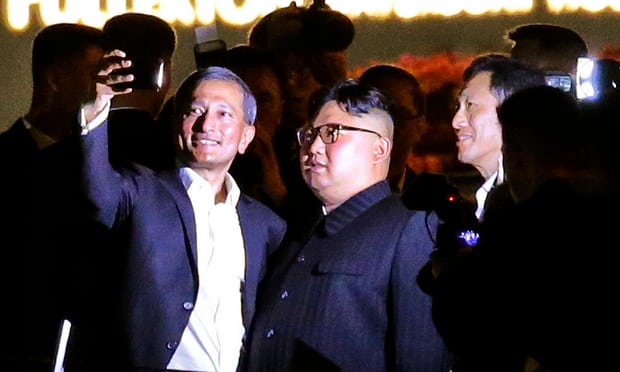 Kim Jong-un and Singapore's foreign minister, Vivian Balakrishnan, take a selfies on the North Korean leader's tour of Singapore at night.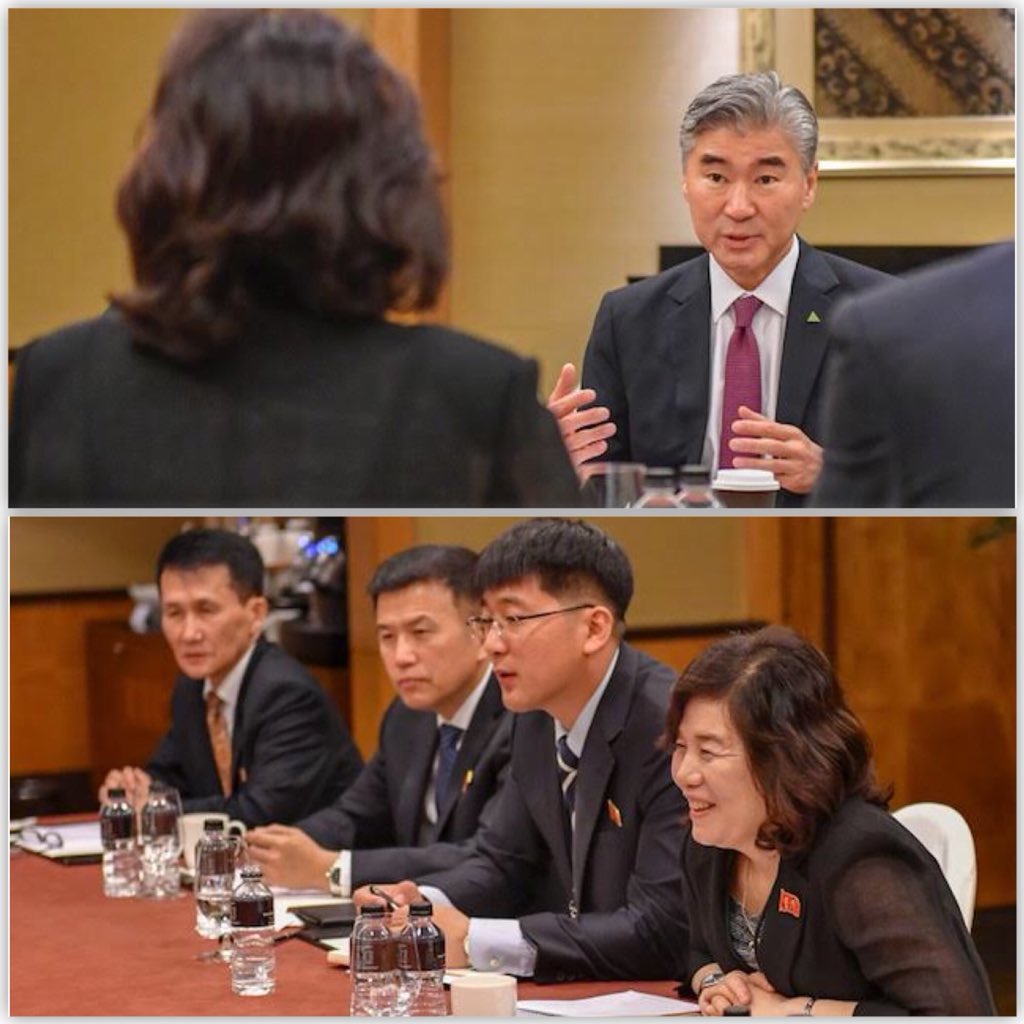 US-North Korean delegations wrap up meeting