Web summit- 2022 wraps but it remains in Lisbon until 2028 by ensuring the new technological structure as well: Portuguese President Marcelo Rebelo de Sousa.
web Summit – 2022, Report By Humayun Kabir, From Lisbon, Portugal,  One of the largest technology and entrepreneurship events in the world the four-day-long Web Summit 2022 held in Lisbon concluded on November 4, 2022. Portuguese President Marcelo Rebelo de Sousa has announced the end of this event with his outstanding speech.  During this time the CEO and co-founder of the web summit, paddy-Cosgrave was present on the stage with the Portuguese President among others.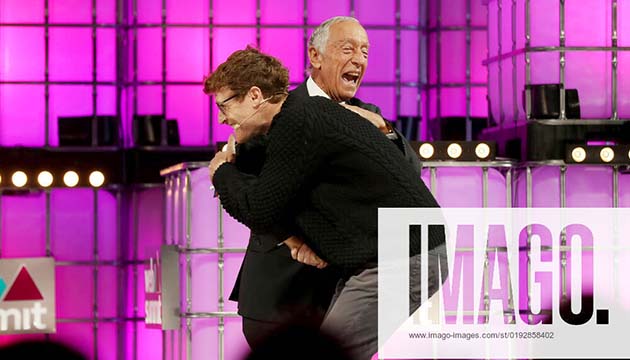 While speaking at the closing session of the web Summit 2022 Marcelo Rebelo de Sousa said the  "new structures" will be ensured to maintain the post-2028 technological event. Web Summit 2022 is over and work is already underway for the 2023 edition. Unlike other years, this year's edition did not have "headlines", but this did not limit the number of visitors that this year set a record for. Once again President  Marcelo Rebelo de Sousa announced the conclusion of the Web Summit – 2022   with his remarkable words and ambitions.
Expressing hope and aspiration he added that, it will be possible to ensure from next year "new structures" that will maintain the Web Summit in Portugal after 2028. It should be remembered that the technological summit in the Portuguese capital is guaranteed until 2028, but the president wants to ensure continuity beyond that period.
In the midst of a war climate in Europe and an increasingly strong socio-economic crisis around the world, Marcelo Rebelo de Sousa asked the scientific-technological community to unite around five axes: " We must have peace, we must rebuild Ukraine, we must recover the immense economies and societies suffering from inflation, we must accelerate the energy transition and never, ever, ever forget climate action.
Today Web Summit – the world's largest technology event has reached maximum capacity with 71,033 attendees from 160 countries, and more startups and investors than ever before.  This year, Web Summit sold out earlier than ever before – three weeks ahead of the event. Event organizers have increased space to its absolute maximum, stretching to 204,386 square meters (1,046 tennis courts) in order to accommodate the growth. With the limited available capacity, additional structures have been built, extending onto Oceanos, taking over roads and other local spaces, and adding approximately 21,094 square meters of space for attendees within the site.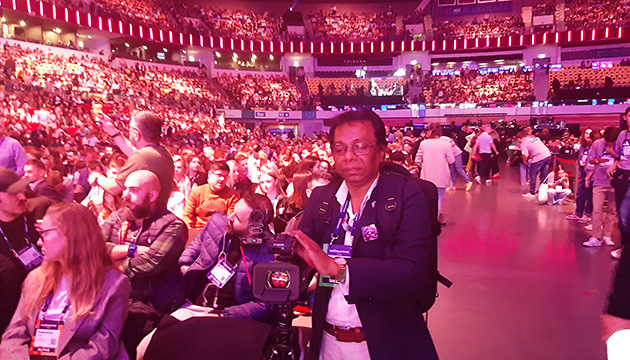 The sheer scale of this year's event is extraordinary. The event space is at maximum capacity, and we are welcoming more attendees, startups, speakers, and investors than ever before. We are delighted to be back to full capacity, and are eager to continue to grow in the years to come," said Paddy Cosgrave, founder, and CEO of Web Summit.
The technological summit, which was born in 2010 in Ireland, started to be held in the Parque das Nações area in Lisbon in 2016 and will remain in the Portuguese capital until 2028.